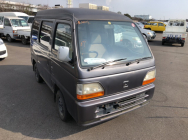 Chassis Number
HH3-223xxxx
Stock ID: ACJ-178327
FOB Price:
ASK
ASK
INQUIRY
---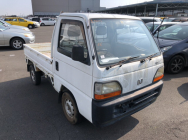 Chassis Number
HA4-211xxxx
Stock ID: ACJ-178323
FOB Price:
ASK
ASK
INQUIRY
---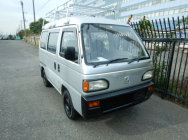 Chassis Number
HH3-205xxxx
Stock ID: ACJ-173671
FOB Price:
ASK
ASK
INQUIRY
---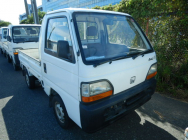 Chassis Number
HA4-221xxxx
Stock ID: ACJ-167896
FOB Price:
ASK
ASK
INQUIRY
---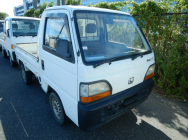 Chassis Number
HA4-220xxxx
Stock ID: ACJ-167895
FOB Price:
ASK
ASK
INQUIRY
---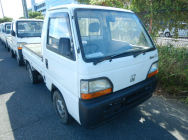 Chassis Number
HA4-220xxxx
Stock ID: ACJ-167894
FOB Price:
ASK
ASK
INQUIRY
---
Chassis Number
HH5-200xxxx
Stock ID: ACJ-159011
FOB Price:
ASK
ASK
INQUIRY
---
Used Honda Acty For Sale In Japan At Best Price – A Great VIA Generation Honda Truck
Intro
If you are searching for the perfect truck that can meet your needs reliably and affordably, then the Honda Acty might be what you are looking for. The Honda Acty is a versatile truck that offers ample room and roominess in any given setting. It can be a truck for hauling or towing, for work or play, or perhaps as a family unit. You will discover that the list of options is expansive with the Ford truck lineup.
Interior
The Honda Acty set sales records immediately after its introduction. More people realized that this truck was exactly what they were looking for. The TN-Acty, the third generation of the Honda Acty Truck, was the replacement for Honda s TN 360 truck. It came with a powerful 28HP, 535cc two-cycle, rear-wheel-drive gasoline engine, ABS, CVT transmission, and a full three-point truck opening bed. In addition, the used Honda Acty for sale in Japan also features built-in air conditioning, radio channels, a CD player, a DVD player, a cable TV, an LCD screen, a nine-speaker stereo system, and it is also equipped with a nine-speaker home stereo system. The unit also has brake assist and recumbent seats.
Features
Honda Acty is being promoted by Honda dealers across Japan. Many Honda dealers have begun to sell the Honda Acty at "low dollar" prices. Some even go as far as to price the Honda Acty at the very bottom end of what you might consider a truck worth a lot more. This is quite surprising when you consider the fact that the Honda Acty features a powerful two-cycle, four-stroke, fuel-efficiency powered Honda engines, Honda shocks, and struts, Honda transmissions, Honda power sliding openers, a slew of heavy-duty truck accessories, a very powerful cooling system, front and rear bumper covers, side step bars, front and rear bumpers, and an amazing list of 47 radio stations.
Utility Vehicle
The used Honda Acty for sale in Japan is the top choice of people who have begun to purchase new vehicles. According to data from a Honda research and design wing, the Honda Acty has outsold all other Honda vehicles every month this year. The Acty is a family truck. It's small enough to fit in any family, yet large enough to comfortably carry five adults. The Ridgeline is ideal for someone who lives in a small apartment. It has plenty of storage space. This versatile truck also offers ample space for transportation. Most Honda dealers will have the used Honda Acty for sale in Japan at a very low price, but if you want to purchase your Honda Acty at a price that will surprise you, then you can search online for local Honda dealers in your area.
Specifications
The Honda Acty facelift kit is a complete facelift option for those who want to give their Honda Acty a facelift. The Ridgeline facelift kit includes a body, front and back bumpers, side skirts and tire covers, front mud flaps and rear mud flaps, custom exhaust systems, and an electronic exhaust system with a low profile oiler. It is easy to see why more people are buying the used Honda Acty for sale in Japan. You will not only save money by buying your vehicle wholesale, but you can also get a nice paint job and vinyl flooring. These amazing benefits have made Ridgeline a popular choice for Honda truck owners.
There are many large Honda trucks available for sale in Japan. However, it might be difficult to find the right one for you. If you are interested in purchasing one of these trucks, it is a good idea to visit a Honda authorized dealer. A dealer can ensure that you get a high-quality vehicle at a reasonable price when you purchase a Japanese domestic market vehicle. The Honda Acty is a small, affordable, reliable, comfortable, fuel-efficient, and economical vehicle.
Honda Acty Best Year Variations