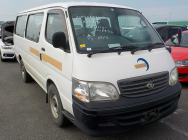 Chassis Number
KZH110-700xxxx
Stock ID: ACJ-194043
FOB Price:
ASK
ASK
INQUIRY
---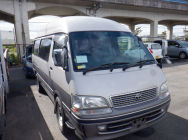 Chassis Number
KZH132-000xxxx
Stock ID: ACJ-186278
FOB Price:
ASK
ASK
INQUIRY
---
Chassis Number
NCZ20-009xxxx
Stock ID: ACJ-165222
FOB Price:
ASK
ASK
INQUIRY
---
Chassis Number
KDH200-003xxxx
Stock ID: ACJ-159812
FOB Price:
ASK
ASK
INQUIRY
---
Chassis Number
FE537EV-52xxxx
Stock ID: ACJ-159577
FOB Price:
ASK
ASK
INQUIRY
---
Japanese Used Cars For Sale In Mozambique At Best Price
Introduction
If you're looking to buy a car in Mozambique, you've come to the right place. At Auto Craft Japan, we have a wide selection of Japanese used cars for sale in Moçambique. Whether you're looking for a reliable vehicle to take you on your next road trip or want to purchase a car that will look great in your neighborhood, our selection of Japanese used cars has something for everyone. Plus, our team is always happy to help you find the perfect car for your needs.
High-Quality and Reliability
Mozambique has long been for decades an avid importer of Japanese used cars due to its high-quality, reliability, variety, and availability of parts. Although Japanese cars are manufactured to last for a lifetime, Japanese car owners tend to exchange their brand-new cars within less than 3 years of use to buy a new one. A high number of used Japanese cars are then exported to other countries such as Mozambique.
Japanese vehicles can be seen everywhere in Mozambique, from the biggest cities such as Maputo, Nampula, Beira, and Chimoio to the smallest Postos, being used as private or commercial vehicles.
Best Selling Models
Due to the popularity of Japanese used cars and the huge demand from the Mozambican market, Japanese used cars for sale in Mozambique are sold at very affordable prices. The best-selling models in Mozambique currently are Toyota Harrier, Toyota Hilux, Toyota Corolla, Nissan Sunny, Toyota Land Cruiser, Toyota Probox, Suzuki Swift, Mitsubishi Canter, Toyota Hiace, and many others….
Besides being cars that cater to every consumer need and taste, Japanese used cars also retain their value; thus being great assets to buy for re-selling purposes too.
Japan Used Cars Shipped to Mozambique
Toyota, Nissan, Honda, Suzuki, Mazda, Mitsubishi, Subaru, Lexus, Daihatsu, as well as non - Japanese brands such as Audi, BMW, Mercedes-Benz, Jaguar, Volvo, Peugeot, etc. are available to be shipped to Mozambique. Passenger Cars, SUVs, Trucks, Buses, Mini-Vans, Pick-Ups, and any vehicle you might need can be imported from Japan to Mozambique through AutoCraft Japan.
Before being shipped, Japanese Used cars are inspected locally in Japan; firstly, by AutoCraft Japan staff, and secondly, by INTERTEK Pre-Shipment Inspection (PSI) to assure that the vehicle conforms to the guidelines for Importers as established by the Republic of Mozambique. Once the certificate of approval from INTERTEK is issued, vehicles are booked to be shipped on the very next available vessels.
Most exports arrive through South Africa (Durban), Tanzania (Dar es Salam), as well as through the port of Maputo. To import a Japanese used car, it is advisable to research about and/or consult a qualified local agent for import laws of used cars.
Popular Brands
If you're looking for Japanese used cars for sale in Mozambique, you may be interested in Japanese cars. Toyota, Nissan, and Mitsubishi are all popular brands in Japan and they are also popular. There are many Japanese used cars for sale in Mozambique, and you'll find them at good prices.
How to Find?
If you're looking for Japanese used cars for sale in Mozambique, your options are limited. However, there are a few places where you can find cars that have been imported from Japan.
One option is to search online. There are several websites that specialize in selling Japanese used cars. You'll need to do some research to find the best one for you.
Another option is to contact a dealer in person. Many dealerships in Mozambique carry Japanese used cars. You can also try asking dealers at car shows or trade shows if they know of any cars that have recently been imported from Japan.
Whatever route you decide to take, be sure to do your homework first. There are a lot of shady dealers out there who will try to sell you a car that's not up to par.
What Are The Benefits
There are many benefits to buying Japanese used cars for sale in Mozambique, including the following:
-Low prices. Japanese used cars in Mozambique tend to be cheaper than comparable models from other countries. This is likely due to the lower levels of inflation and economic instability in Mozambique compared to other developed countries.
-Quality and reliability. Japanese used cars are known for their quality and reliability, which is why many people choose them over other types of vehicles.
-Well-maintained vehicles. Japanese used car dealerships in Mozambique take care of their vehicles very well, which means that they are usually in good condition.
-Japanese expertise. Many people believe that Japanese cars are of better quality than their American or European counterparts. This is partly because Japanese manufacturers have been designing and manufacturing cars for decades, which has given them a wealth of experience.
The Different Types
There are a variety of Japanese cars available in Mozambique, ranging from small economy cars to high-performance sports models. Some of the most popular models include the Toyota Corolla and the Honda Civic. These cars are affordable and practical, and they provide drivers with good fuel economy and reliability. Additionally, they are easy to operate and maintain. Japanese automakers have a long history of producing quality cars, and these models are no exception. If you're looking for a reliable car that's also fun to drive, consider a Japanese model.
How To Spot Good Japanese Used Cars In Mozambique
When you are looking for Japanese used cars for sale in Mozambique at the best price, there are a few things to keep in mind. First and foremost, make sure the car has been well-maintained. Second, be sure to ask questions about the car's history and condition. And finally, don't be afraid to bargain - Japanese cars are often very affordable in Mozambique.
Conclusion
If you're in the market for a used car and are looking to buy one from Japan, Mozambique is an excellent place to do so. Not only are Japanese cars of high quality, but they're also very affordable. You'll find cars from all major brands available at Japanese used car dealers in Mozambique, and the prices you'll pay will be much lower than what you would pay at a dealership in your home country. So if you're thinking about buying Japanese used cars for sale in Mozambique, consider visiting one of these dealers in Mozambique first.