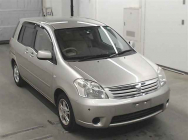 Chassis Number
NCZ20-009xxxx
Stock ID: ACJ-165222
FOB Price:
ASK
ASK
INQUIRY
---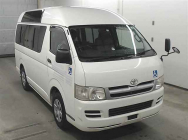 Chassis Number
KDH200-003xxxx
Stock ID: ACJ-159812
FOB Price:
$ 4,650
$ ASK
INQUIRY
---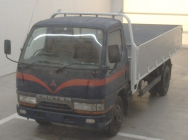 Chassis Number
FE537EV-52xxxx
Stock ID: ACJ-159577
FOB Price:
$ 5,200
$ ASK
INQUIRY
---
Mozambique
Japanese Used Cars in Mozambique
Mozambique has long been for decades an avid importer of Japanese used cars due its high-quality, reliability, variety and availability of parts. Although Japanese cars are manufactured to last for a lifetime, Japanese car owners tend to exchange their brand- new cars within less than 3 years of use to buy a new one. A high number of used Japanese cars are then exported to other countries such as Mozambique.
Japanese vehicles can be seen everywhere in Mozambique, from the biggest cities such as Maputo, Nampula, Beira and Chimoio to the smallest Postos, being used as private or commercial vehicles.
Japanese Used Cars for Sale in Mozambique
Due to the popularity of Japanese used cars and the huge demand from the Mozambican market, Japanese used cars for sale in Mozambique are sold at very affordable prices. The best-selling models in Mozambique currently are: Toyota Harrier, Toyota Hilux, Toyota Corolla, Nissan Sunny, Toyota Land Cruiser, Toyota Probox, Suzuki Swift, Mitsubishi Canter, Toyota Hiace, and many others….
Besides being cars that cater to every consumer need and taste, Japanese used cars also retain their value; thus being great assets to buy for re-selling purposes too.
Japan Used Cars Shipped to Mozambique
Toyota, Nissan, Honda, Suzuki, Mazda, Mitsubishi, Subaru, Lexus, Daihatsu, as well as non - Japanese brands such as Audi, BMW, Mercedes-Benz, Jaguar, Volvo, Peugeot, etc. are available to be shipped to Mozambique. Passenger Cars, SUVs, Trucks, Buses, Mini - Vans, Pick-Ups, and any vehicle you might possibly need can be imported from Japan to Mozambique through AutoCraft Japan.
Prior to being shipped, Japanese Used cars are inspected locally in Japan; firstly, by AutoCraft Japan staff, and secondly, by INTERTEK Pre-Shipment Inspection (PSI) to assure that the vehicle conforms to the guidelines for Importers as established by the Republic of Mozambique. Once the certificate of approval from INTERTEK is issued, vehicles are booked to be shipped on the very next available vessels.
Most exports arrive through South Africa (Durban), Tanzania (Dar es Salam), as well as through the port of Maputo. To import a Japanese used car, it is advisable to research about and/or consult a qualified local agent for import laws of used cars.