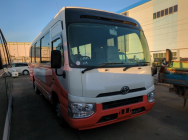 Chassis Number
XZB70-100xxxx
Stock ID: ACJ-203330
FOB Price:
$ 50,900
$ ASK
INQUIRY
---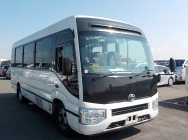 Chassis Number
XZB70-100xxxx
Stock ID: ACJ-203277
FOB Price:
$ 46,250
$ ASK
INQUIRY
---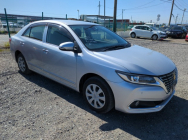 Chassis Number
NZT260-317xxxx
Stock ID: ACJ-203060
FOB Price:
$ 12,950
$ ASK
INQUIRY
---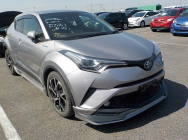 Chassis Number
ZYX10-206xxxx
Stock ID: ACJ-194039
FOB Price:
ASK
ASK
INQUIRY
---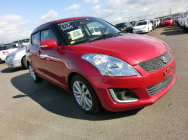 Chassis Number
ZC72S-36xxxx
Stock ID: ACJ-172189
FOB Price:
ASK
ASK
INQUIRY
---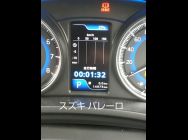 Chassis Number
MA3EWB32S-0031xxxx
Stock ID: ACJ-150493
FOB Price:
ASK
ASK
INQUIRY
---
Benefits Of Importing Japanese Cars For Sale In Saint Lucia
Japan is a good source of pre-owned cars because of the excellent condition they are in. You should import Japanese cars instead of buying new ones locally because not only will you have a lot of choices but you will also get to save a lot of money. Used cars for sale in Saint Lucia from Japan maybe 2-3 years old but they still look and drive as new. Here are more benefits of buying pre-owned Japanese vehicles.
Better Car At Lower Cost
If you are buying new, you may be limited to getting a small, standard car because of your budget. However, if you look at the list of used cars for sale in Saint Lucia, you'll find that you have more cars to choose from even with a limited budget. You'll be able to find a more suitable minivan, for example, instead of a small sedan if you have a five-member family. It would be more comfortable and suit your needs better. You can get a pre-owned, good condition SUV for the price of a new compact car. You can even buy a luxury brand for less if you buy used.
When You Import Japanese Cars
You also avoid the hard blow that is depreciation, when new cars decrease in their value. You also get to pay less for insurance, which you will hardly need because of the reliability of Japanese cars in general. The mechanics are sturdy and well-made; the engines are fuel-efficient; and the vehicles are well-designed. Online marketplaces update their stock lists regularly so you can see all kinds of vehicles to suit your fancy.
Japanese-Quality Performance For Less
The Japanese take their work seriously and it is the same with the cars they make. When you buy used, you are sure to have good quality Japanese cars for sale in Saint Lucia that are as good and shiny as the day they were made. Performance-wise, these vehicles do very well both on and off the road; some automakers also have a strong lineup of hardy trucks and bigger vehicles for commercial and construction use. These vehicles have been equipped with the best technology, safety features, and highly efficient engines. Great fuel efficiency allows for more distance that can be traveled using less gas, so it's more savings for you.
Green Cars On The Go
You can also find eco-friendly import Japanese cars for sale in Saint Lucia among used-car listings. In addition to having admirable fuel efficiency, these cars already have hybrid technology, and some are even purely electric. If green is your thing, be on the lookout for hybrid models of the following: Toyota Camry, Nissan Altima, Honda Civic, and Toyota Prius. You'll be glad to save not only your money but also the environment as well.
With all these benefits, there's nothing to worry about when buying import Japanese cars for sale in Saint Lucia. Several websites offer assistance in purchasing pre-owned cars, from looking for a particular model to providing clearing services. Even with all the shipping and insurance expenses, buying used vehicles is still the wiser choice, especially if you want to save as much as you can, whenever you can, and however, you can.