Chassis Number
WAUZZZ8K8DA-14xxxx
Stock ID: ACJ-239452
FOB Price:
$ 12,100
$ ASK
INQUIRY
---
Chassis Number
NZE121-325xxxx
Stock ID: ACJ-239400
FOB Price:
$ 2,100
$ ASK
INQUIRY
---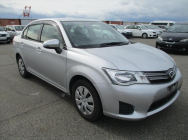 Chassis Number
NZE161-708xxxx
Stock ID: ACJ-239315
FOB Price:
$ 5,000
$ ASK
INQUIRY
---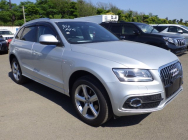 Chassis Number
WAUZZZ8R8DA-04xxxx
Stock ID: ACJ-239013
FOB Price:
$ 34,150
$ ASK
INQUIRY
---
Chassis Number
ZC31S-20xxxx
Stock ID: ACJ-97515
FOB Price:
ASK
ASK
INQUIRY
---
Chassis Number
V98W-040xxxx
Stock ID: ACJ-97279
FOB Price:
ASK
ASK
INQUIRY
---
Benefits of Buying Online Japanese Used Cars For Sale In Namibia
Introduction
Namibia is a beautiful country located in southern Africa. It is home to some of the most breathtaking landscapes in the world, and it is also home to a thriving used car market.
If you are looking for import cars for sale in Namibia, Japan is a great place to start your search. There are many Japanese used cars for sale in Namibia, and they are all very reasonably priced. In this article, we will take a look at some of the best Japanese used cars for sale in Namibia.
Buy From Dealers
You have decided the time is right for you to invest in a vehicle. You may need a car for your growing family, or you may be looking to be practical and purchase a couple of pre-owned vans for your business. The problem is, you're not too sure about buying online Japanese used for sale in Namibia, but since you don't have the time to go around the city looking at dealerships, you might as well try it.
Online buying of vehicles is convenient and interested buyers are given access to thousands of cars for sale, both secondhand and new. Internet users can specify the model they want and other preferences they require, and online sellers will be quick to find one that matches the customer's description. In addition, the Internet is a vast source of information not only about cars but on transaction options, import regulations, customer feedback, and logistics services as well. Getting the car you want online affords you the following benefits:
Information and Recommendations
Nowadays, if you need to know something, you don't have to search for an encyclopedia to find the answer; you only need to open your browser, key in your query, and the search engine will show you everything the Internet has on your topic. Indeed, the internet offers a wealth of information, and if you want to know more about a car, you can simply visit websites about automobiles. You can do your vehicle research by reading web-based automobile magazines, Wikipedia pages, blogs, and even consumer review sites.
Consumer review sites show feedback on a certain model, and interested buyers can read about a car's performance, maintenance issues if any, and fuel efficiency. Doing online research is important before buying used cars for sale in Namibia because the information you'll get and the recommendations you'll read about will help you decide whether a car is worth your money or not. By going online, you will also be able to check the current market value of a used car.
Import Cars For Sale In Namibia
Looking for import cars for sale in Namibia? Check out our website for the latest information on importing used cars from Japan to Namibia. We'll tell you everything you need to know, from where to find the best deals to how to avoid scams.
Import Cars From Japan To Namibia
Are you looking for a reliable and affordable way to import cars from Japan to Namibia? Then you have come to the right place! Japanese used cars for sale in Namibia are the perfect solution for you. We are a team of experienced professionals who are passionate about helping our clients find the perfect car for their needs.
We understand that finding the right car can be a daunting task, especially if you are not familiar with the process. That is why we are here to help! We will guide you through every step of the process, from finding the right car to importing it to Namibia. We will also provide you with all the necessary information and resources so that you can make an informed decision.
So what are you waiting for? Contact us today and let us help you find the perfect import cars for sale in Namibia!
Where To Find Japanese Used Cars For Sale In Namibia?
If you're looking for Japanese used cars for sale in Namibia, there are a few places you can check out. One option is to look online on websites like TradeCarView.com or AutoTrader.com. Another option is to visit local dealerships that sell Japanese used cars. You can also find private sellers by searching online classifieds websites like Craigslist or OLX.
Why Are Japanese Used Cars Popular In Namibia?
Japanese used cars are popular in Namibia for several reasons. First, they are typically much less expensive than new cars. Second, they are often more reliable than new cars, and third, they usually come with a wide range of features and options that make them appealing to a wide range of buyers.
Buy Anytime!
"Normal" car dealerships would have set business hours, beyond which you may not even call to ask for information. The Internet is there 24/7, connecting users from around the globe in real-time. Going online for your car purchase is akin to going to a big shopping mall that has everything and never closes for the night. Another benefit is the development of smartphone-friendly websites. Whether you're commuting to work or having coffee, you can access the mobile versions of exporters' websites using your smartphone anytime, any day.
Access to Services
After you buy cars, you would need professional logistics services to ship your car, have it cleared at the port, and deliver it to your doorstep. Online exporters already have a network of clearing agents to address your logistics needs, especially if you have other matters to focus on. You can also browse through an online directory of logistics agents and look for companies that service your area. You may have to spend a bit more for the convenience, but it will all be worth it once you have your car already cleared and registered.
If you're a busy person and you just don't have the time to go around looking for a vehicle, why not buy online Japanese used cars for sale in Namibia? It's more convenient, and you can easily search for autos that would meet your transport needs and fit your dynamic lifestyle.
Conclusion
As you can see, there are a lot of great Japanese used cars for sale in Namibia at the best price. Whether you're looking for a reliable vehicle to get you around town or a sporty car to take on the open road, you're sure to find something that suits your needs and budget. So don't wait any longer, start searching for your perfect car today!