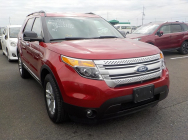 Chassis Number
1FMHK8D83BGA-3xxxx
Stock ID: ACJ-179487
FOB Price:
ASK
ASK
INQUIRY
---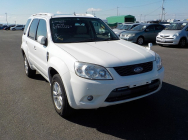 Chassis Number
LFACTFYNX-9200xxxx
Stock ID: ACJ-176953
FOB Price:
ASK
ASK
INQUIRY
---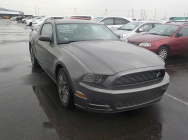 Chassis Number
1ZVBP8AM4D-524xxxx
Stock ID: ACJ-175537
FOB Price:
$ 22,300
$ ASK
INQUIRY
---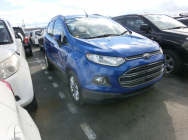 Chassis Number
MAJBXXMRKBEJ-6xxxx
Stock ID: ACJ-172757
FOB Price:
ASK
ASK
INQUIRY
---
Chassis Number
1FM5K7F91EGA-2xxxx
Stock ID: ACJ-187341
FOB Price:
ASK
ASK
INQUIRY
---
Chassis Number
1FM5K7D95EGC-4xxxx
Stock ID: ACJ-185593
FOB Price:
ASK
ASK
INQUIRY
---
Chassis Number
1FM5K7D93DGB-0xxxx
Stock ID: ACJ-183263
FOB Price:
ASK
ASK
INQUIRY
---
Chassis Number
LFACTMWNX-8200xxxx
Stock ID: ACJ-177572
FOB Price:
ASK
ASK
INQUIRY
---
Chassis Number
KAMI42-013719xxxx
Stock ID: ACJ-161329
FOB Price:
ASK
ASK
INQUIRY
---
Used Ford Cars For Sale in Japan At Best Price - A Name You Can Trust!
Ford is a name most people know. For over 100 years, they have been building quality cars at affordable prices. The company has changed with the times; they have built models such as family sedans, sleek sports cars, trucks, SUVs, and vans. Today, you will find countless used Ford cars for sale in Japanese dealerships that can help you get into a used vehicle. With such a trustworthy reputation, you are sure to be happy with your decision on your next automobile.
Ford Cars - Something for Everyone
Ford builds some of the most popular cars in the industry. You may like the compact, stylish Fiesta or Focus that has room for up to 5 people. You may want something sporty that handles the road with agility and ease, like the Mustang. Maybe the elegant Fusion or Taurus sedans are more your style. If you're interested in maximum fuel efficiency, consider the hatchback C-Max, available as a plug-in hybrid.
Ford Crossovers and SUVs - Extra Room for Every Day or Your Next Road Trip
Ford Crossovers and SUVs are becoming more and more popular. No longer do you have to compromise fuel efficiency or a smooth ride for the extra room you might need for carpooling, road trips, or a night out with friends. These used Ford cars for sale in Japan are also tough, giving you enough power to tow a trailer or merge into fast-moving traffic. Models include Escape, Transit Connect, Edge, Flex, Explorer, or Expedition. Many of these vehicles are also available as Hybrids.
Ford Hybrids and EVs
Ford hybrid and electric vehicles offer fuel efficiency without compromising on style. Models include the Fusion Hybrid SE, C-Max Hybrid SEL, C-Max Energi, Fusion Energi SE, and Focus Electric. You can operate these cars in electric mode, gas model, or a combination of both.
Ford Trucks and Vans - For Business or Pleasure
The F150 truck is known for its performance and durability. It comes in a variety of styles, and can comfortably fit up to 6 people. Or, if you need more power, consider the Super Duty truck, with a 6.7L V8 engine for best-in-class power and fuel economy. If you need more room for people, consider the Transit and Transit Connect, available in different configurations that will seat 8, 10, 12, or 15 passengers. The E-Series Wagon is a full-size van available in 7 different models that can seat from 7 to 15 passengers. There are several different models of commercial trucks and vans available as well.
Lifetime
Investing in a Ford vehicle can help you save money and provide you with peace of mind. It's a solid investment and a significant upgrade to your average car. A Ford car will last a lifetime. It will never let you down and comes with a warranty, which is a bonus. If you are looking for a great vehicle, consider used Ford cars for sale in Japan. You'll be pleased with your purchase.
Features and Benefits
When looking to buy a used Ford car, consider the features and benefits. The most popular features of a new Ford include reliability, price, and MPG. You can also search for new models in your area. If you're not sure about a particular model, you can also look at a used one. It's a smart investment for your money and will give you the confidence to make smart purchases.
Affordable
Ford cars are affordable and last a lifetime, thanks to their century-old automotive experience. They're not all beautiful, but they're all reliable and will last you a long time. If you're on a budget, a used Ford for sale in Japan at the best price can be a good choice. A Ford is a great choice if you have a tight budget and don't require a luxury vehicle.
Quality
A used Ford has many benefits. First, they're cheap. Second, they have a long history of manufacturing cars. A Ford used car can be a great investment. Good quality used car is worth paying a little extra for. It's likely to last for years. If you're looking for a new car, you'll love it for years to come. This is a great way of saving money on a Ford.
Trustworthy Vehicles
Used Ford cars for sale in Japan at the best price will likely be around for many generations to come. You can trust that you will find the vehicle that is right for you and have a network of professionals to keep it running great. Lookup a Japanese dealer today!
Interested in shopping for used vehicles, trustworthy second-hand Ford cars for sale in Japan? You can visit our site Auto Craft Japan to view the selection and more.