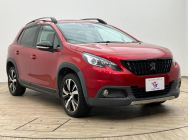 Chassis Number
VF3CUHNZTGY-11xxxx
Stock ID: ACJ-196085
FOB Price:
ASK
ASK
INQUIRY
---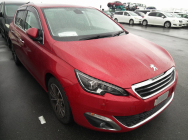 Chassis Number
VF3LPHNYWFS-17xxxx
Stock ID: ACJ-169568
FOB Price:
ASK
ASK
INQUIRY
---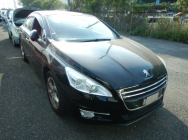 Chassis Number
VF38D5FVACL-01xxxx
Stock ID: ACJ-169144
FOB Price:
$ 2,150
$ ASK
INQUIRY
---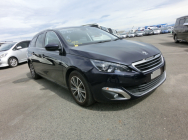 Chassis Number
VF3LCBHZWGS-32xxxx
Stock ID: ACJ-169051
FOB Price:
ASK
ASK
INQUIRY
---
Chassis Number
VF3L35GNHHS-02xxxx
Stock ID: ACJ-184546
FOB Price:
ASK
ASK
INQUIRY
---
Chassis Number
VF3CA5GRMGW-01xxxx
Stock ID: ACJ-182139
FOB Price:
ASK
ASK
INQUIRY
---
Chassis Number
VF3CAHMZ0DW-01xxxx
Stock ID: ACJ-168102
FOB Price:
ASK
ASK
INQUIRY
---
Used Peugeot Cars For Sale in Japan At Best Price
Introduction
Peugeot is a French car manufacturing company it is the second-largest carmaker in Europe. The company was originally founded in 1810 as a Coffee mill Company and lately, in 1820, Peugeot moved into bicycle manufacturing. The Company is from Sochaux, France where its large manufacturing plant and Peugeot Museum exist.
Engine
In 1858, Peugeot registered the trademark of lion and built the first concern's car which was an unreliable steam tricycle. Following this in 1890, an internal combustion car was designed with a Panhard-Daimler engine. Then in 1896, Peugeot built its first engine which was used after improvements in Peugeot Type 48. There is a large market of used Japanese cars and hence used Peugeot cars for sale in Japan at a good price are popular in several countries around the globe.
Share of Citroen
In 1974 Peugeot bought a 30% share of Citroen which was later completely taken over in 1975 because of the large sums of money issued by the Government of France. The group lately also took over a European Chrysler in 1978.
Peugeot 205
The famous Peugeot car, Peugeot 205 was launched in 1983 which proved to be the turnover point for the company. The distribution of Peugeot cars in the Canadian market was handled by Chrysler. To penetrate the American market, Peugeot 205 was added to its line up but the idea was not pursued longer.
Popular Hatchbacks
Peugeot has long been manufacturing and selling cars to the UK market. The 208, formerly the 205, 206, and 207 has been one of the most popular hatchbacks on the market while the range of other used Peugeot cars for sale in Japan models available have also proven extremely popular. Whatever type of car you are looking for you are guaranteed to find exactly the right model when you consider buying a car made by the French manufacturer.
Wide Range of Vehicles
Peugeot is an extremely popular brand that produces a wide range of cars. Peugeot offers a huge range of vehicles in a variety of styles and prices to fit your needs. You can buy a Peugeot car used or one that was recently sold at a high price. The French are known for their reliability and comfort, so you won't have to worry about your car breaking down. A used Peugeot car for sale in Japan at the best price is the perfect option for the road.
Latest Technology With Safety Features
Used Peugeot for sale in Japan offers a wide range of models that will appeal to all drivers. Models 107, 108, and 208 all have unique traits that add to the driving experience. The latest in automotive technology makes these cars both exciting and safe to drive. These cars are also equipped with top-of-the-range safety features. French cars will make your trip safer and more enjoyable. If you're considering a Peugeot car, you'll be happy with your choice.
Reliable And Durable
Peugeot makes comfortable cars as well as reliable and durable vehicles. These vehicles are suitable for many different situations and are very comfortable to drive. The new models are built to be environmentally friendly and efficient. You can choose one based on your budget and style preference. A French car manufacturer can offer a car to suit almost every taste. In addition to this, the company's cars can also be a great choice for you if you're looking to buy a used car.
Style And Comfort
Used Peugeot cars for sale in Japan at the best price are not just stylish cars. It can also be a functional and useful vehicle. It is a great choice for families because of its innovative design and powerful engine. The brand has a long history and is a true symbol of performance and value. Its vehicles are legendary in terms of speed, style, and functionality, and they often outclass the competition. A Peugeot car will provide you with a lot of value and won't cost much to operate.
Peugeot 405
In the early nineties, Peugeot launched another model of Peugeot 405 which again was proved uncompetitive, and less than 1,000 units were sold. In that time, the total Sales fell to 4,261 units and 2,240 units through 1990 and 1991. The decrease in sales caused the company to cease operations from U.S and Canada after striving for 33 years in the markets. Just after six years, Peugeot returned to the Mexico market.
Losses
2007 came up with the loss of 2,300 jobs from the company and 5,000 jobs in the supply chain because of the closure of operations in England. Peugeot is far from its determined target of selling four million units annually as the sales stayed below 2 million in the year 2008. The blame was put on "adverse industry and market condition" for falls in sales and operating losses in 2009.
New And Innovative Vehicles
CEO of Peugeot was replaced by the CEO of Citroen and the Peugeot was returned to the Canadian market in 2009 but with the scooter brand only. For now, Peugeot plans to develop new models to compete in the segments and launch new and innovative vehicles to beat its competitors. Peugeot claims to compete for 72% segment of the market in 2007 and wishes to get this figure up to 90%. For all this, Peugeot is also perusing to the French Government for funding to develop diesel-hybrid drive trains which may cause the key for the company's expansion. Used Peugeot cars for sale in Japan will also plan to persuade in new markets like China, Russia, and South America.
Peugeot Best Models