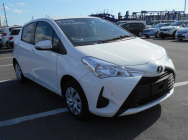 Chassis Number
KSP130-401xxxx
Stock ID: ACJ-147616
FOB Price:
ASK
ASK
INQUIRY
---
Chassis Number
NZT260-322xxxx
Stock ID: ACJ-148631
FOB Price:
ASK
ASK
INQUIRY
---
How To Make A Good Investment In Japanese Used Cars For Sale In Sri Lanka
Some people buy new cars because they like the idea of a warranty. Other people buy them because they want to always be driving the newest model. These are all great reasons, but if you are buying a new car because you want to make a good investment, you can make just as great an investment in Japanese used cars for sale in Sri Lanka if you shop smart. Here are some ways to get a great investment from the Japanese used cars for sale in Sri Lanka.
Shop by Brand
Most makes of cars have great models. If they didn't make quality cars, they would have been out of business a long time ago. That said, not all car brands are created equal. Even if you buy Japanese used cars for sale in Sri Lanka that runs great and have never given you trouble, you are more likely to sell a certain brand over another just because of the name of the brand. Some companies are known for longevity and have great quality products. Of course, if you are looking to buy a car and keep it until it dies, and then you should read the current ratings for these makes and models to see what kind of reviews they have.
If you are buying a car to sell in a few years, then buy the car that is the most popular in the consumer reports. If you are buying Japanese used cars for sale in Sri Lanka to sell, then you should be buying with your tastes in mind, but more importantly the tastes of the next owner. Keeping the next buyer in mind will make selling the car easier in the future.
Minimal Body Damage
You can do minor repairs to the inside of the car for the cost of parts if you know how to fix cars yourself. You can even save money and do your oil changes yourself, but body damage is almost always a very expensive thing to fix and you will likely need a professional to do the work for you if you want it to look even close to normal. So when you are buying Japanese used cars for sale in Sri Lanka, make sure you inspect the body of the car before closing a deal. It can be difficult to buy a used car that has no scratches or chips, but you can surely buy the one with the least amount of damage. If dings and scrapes turn you off to a car, they will likely turn another potential buyer off.
Maintenance
One thing that is very important to remember if you are planning on selling your used car in the future is to stay up with maintenance. You should keep up with regular oil changes, car washes in winter to avoid rusting, and take your vehicle into a dealership at major mileage checkpoints to ensure that everything is running as smoothly as possible. You should also keep your interior looking nice.
Though it may be a little too much to ask other people to take off their shoes when you get into your car, you should replace the carpet inserts every so often and vacuum on a very regular basis. Vacuuming your car should be done at least once a month to keep the carpet fibers from fraying from the dirt.
It is also a good idea to get your car detailed between two to four times a year to keep the upholstery looking fresh and new. All these steps will encourage potential buyers to buy your vehicle at a good price or get you a good trade-in price from a dealership. Now that you know you can keep a fairly good investment on a used car, you can start looking for Japanese used cars for sale in Sri Lanka.